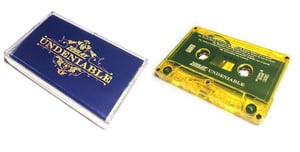 $

10.00 - On Sale
ZOOLAY recently released their newly released album
UNDENIABLE (LP) on tape.
This is truly a classic vintage collectors item for all the tape
lovers that want that warm 90's hip hop sound.
Digitally mastered, yet plays on a tape with a beautiful sound
for your car, home, office etc.